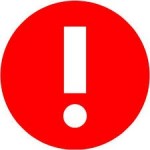 It's not true!
The internet and social media can be a great way to share information.  Unfortunately, it is also a huge source of misinformation.  Sometimes this misinformation can hurt those we are trying to help the most as seen in a recent message.
Recently I saw a post on social media that said, "When you donate at the register, that company is using YOUR donation to fund THEIR tax deduction".  However, this is false. It's not true.
The folks who sent this message around think they are helping charities, but their spreading of misinformation is having the opposite effect.
These 'point of sale donations' generate a whopping $35 million for charities per year in Canada.  Misinformation about this type of donation could hurt many charities that rely on these donations.
The Canada Revenue Agency has a very clear answer on this issue.  A registered charity can only issue a receipt to the true donor(s).  When a retail store collects donations from customers for a registered charity, it is the customers who are making the donations, not the retail store.  Therefore, since the customers are the true donors, the retail store would NOT be entitled to a receipt when it gives the collected money to the charity.
As for the taxation of the donated money, since the donations are remitted to the charities, then it is the charities who have received the funding. The stores, as corporations, do not make income on that money; therefore, no income tax would be owed.  It is a pass-through donation.
We all have a responsibility to verify the information we share.  We also have a responsibility to point out misinformation when we see it.
At the very least, do not share information if you are unable to verify that it is true because you could be hurting the very people you are trying to help.