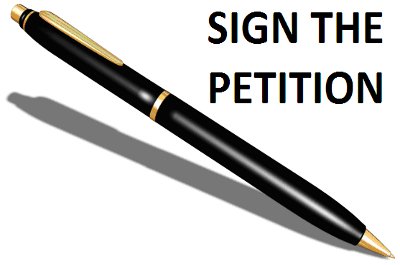 Be Heard!
Are you passionate about an issue that you feel is not being properly addressed by the federal government?  There is a way to change that!
Canadians have the power to draw attention to their concerns and force the federal government to provide an official response. This is done through the formal petitions process in the House of Commons.
I have presented many petitions on issues like drug policy, organ and tissue donation, taxes, foreign aid, animal rights, education and many others on behalf of my constituents. You can view them all at www.lenwebber.ca/in-parliament/petitions.
Any person can create a petition and ask their Member of Parliament to present it in the House of Commons. During the presentation, the MP can also make a few remarks to highlight the purpose of the petition and the goals of the signatories.
HOWEVER, for a petition to be considered presentable, it must conform to a few formatting rules. These rules are available on my website at www.lenwebber.ca/resources/forms. Please do not create a petition without checking the formatting requirements ahead of time. No exceptions to the rules will be granted by the Speaker of the House of Commons. Any petition that does not conform to these rules will be considered invalid.
Petitions can be done either on paper or electronically, each with their own advantages. MPs can only rise in the House of Commons to speak to petitions when they are submitted on paper: they cannot speak to electronic petitions. On the other hand, electronic petitions are easily shared through social media, making it easier to gather signatures. Choose the format that works best for your situation.
If you are inclined to create a paper petition, I would be pleased to present it in the House of Commons as your elected representative for Calgary Confederation.