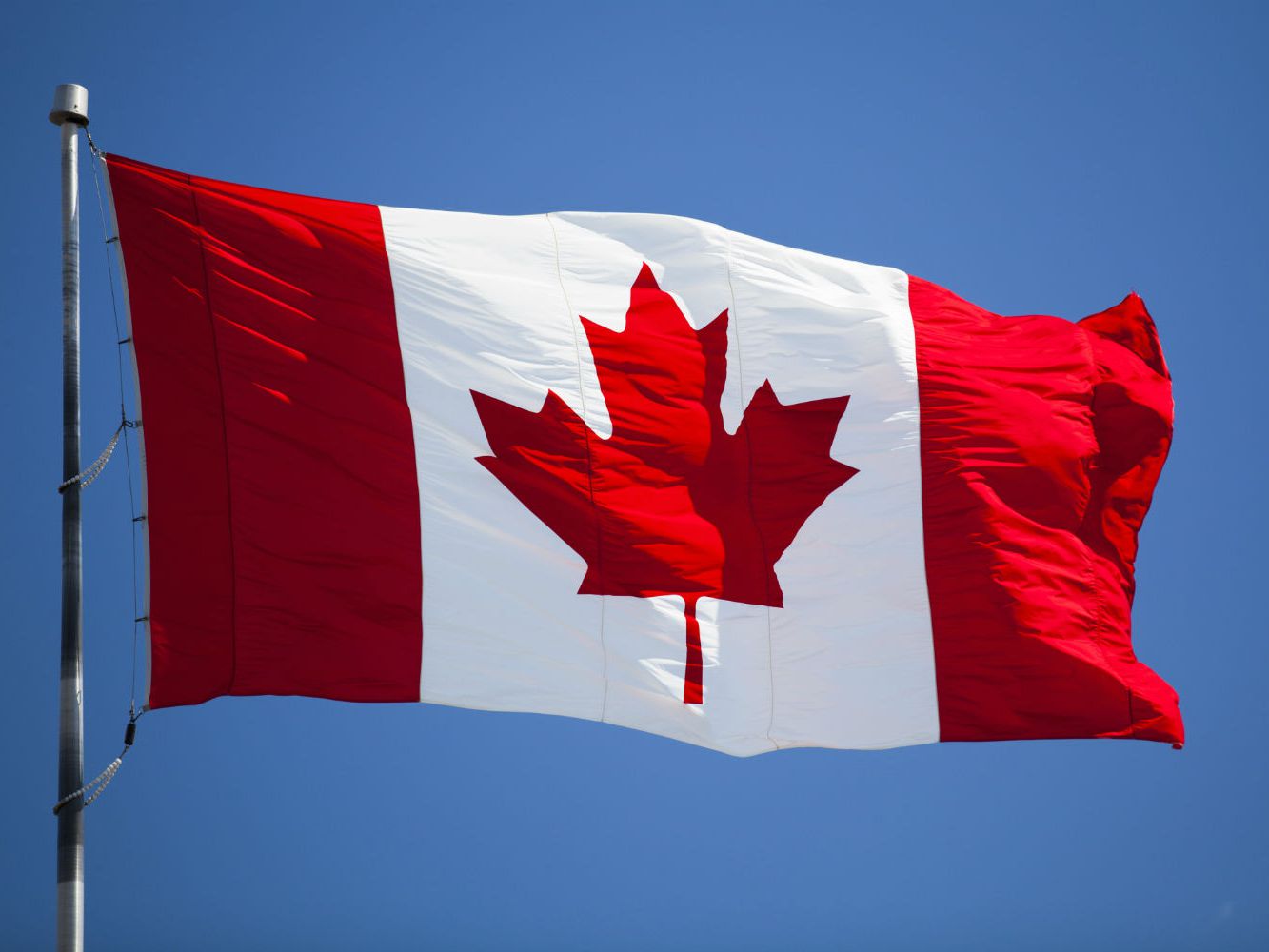 National Flag of Canada
The National Flag of Canada, though simple with its red and white colours and a single maple leaf, symbolizes pride and strength throughout Canadian history. Learn about how the National Flag of Canada was created, why and when it is flown at half-mast, its elements and dimensions, as well as flag etiquette.
Retrace the events that lead to the creation of the National Flag of Canada and see how it evolved to how it is known today —  red and white, with a single 11-point maple leaf.
Find out the different ways for flying the national flag while attached to a building or a pole and its placement when combined with other flags, and learn more about the other flags most commonly flown in Canada.
Browse a list of terms related to flags, including the different parts of a flag.
Discover the flags that make up our past — those used  by the Government of Canada or its colonial predecessors in New France and  British North America.
Get an in-depth look at the technical description of the national flag, including the size, proportions and colours.
Learn about the rules, circumstances, procedure and etiquette surrounding the half-masting of the national flag and consult the half-masting notices.
Discover when the flag was raised for the first time and learn about the activities surrounding this anniversary. You will also find promotional material for your events!
Request educational items related to the national flag of Canada. Promotional items are also available for special occasions.Source: https://www.canada.ca/en/services/culture/canadian-identity-society/anthems-symbols/national-flag.html
---
---