MP Report – Private Members Business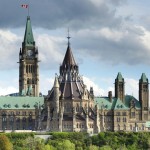 Private Members' Business
The Parliamentary process seldom provides opportunities for individual Members of Parliament to introduce legislation; however, through Private Members Business (PMB), MPs may introduce legislation of their choice.
MPs can introduce almost any legislation outside of the Government's agenda. Members are chosen in a lottery system and may only introduce one PMB. Members can also be official Seconders to PMB legislation – I have Seconded many Bills during my time on the Hill.
Last year, the House of Commons passed my Private Member's Bill, Bill C-210, with the support of every Member of Parliament. Less than 2% of PMBs pass. My Bill simplifies the process of registering as an organ and tissue donor using the federal annual tax return form.
You can explore the Bills currently up for debate in the House of Commons at www.ourcommons.ca. Each of these Bills represents the commitment of their sponsoring MP to improve the lives of Canadians.
Some PMBs being debated this Parliamentary session include:
• Bill C-240 proposes to provide an exemption from the capital gains tax when real estate or private corporation shares are donated to charity.
• Bill C-234 proposes to exempt additional farm equipment and fuel from the carbon tax.
• Bill C-251 proposes to develop a framework on the conservation of fish stocks and management of pinnipeds.
• Bill S-223 proposes that permanent residents and foreign nationals are inadmissible to Canada if the appropriate minister believes that they have engaged in activities related to organ trafficking.
• Bill C-230 proposes to outlaw the act of intimidating a healthcare professional to compel them to contribute to the provision of medical assistance in dying.
• Bill S-216 proposes to allow charities to provide resources to people outside of the organization, provided that they take reasonable steps to ensure those resources are used for a charitable purpose.